Discover our expertise around your sector

The Infosec home UPS provides a continuous power supply for an entire security system and delivers high quality current to it. In the event of an unexpected power outage, it takes over and ensures that security installations that protect your property and your peace of mind remain switched on.Power ...
Read More »

A voltage dip or surge, a variation in frequency, a power cut; all of these inconveniences weaken our domestic electronic devices. We offer you an effective protection solution: a UPS.Protect your household equipmentDon't take any more risksIt is estimated that three out of four thunderclaps are ...
Read More »

The Infosec UPS ensures the continuous power supply of an entire gamer set-up (PC Tower, PS4, Xbox, etc.) and delivers good quality power to it. In case of unexpected power failure, it takes over and allows you to stay in the game.An uninterrupted gaming experienceSave your greatest ...
Read More »
The Infosec professional UPS guarantees the continuous power supply of an entire security system and ensures the distribution of an optimal electrical current. In the event of a malfunction, it acts as a battery backup and keeps your system active for uninterrupted protection of your ...
Read More »

Owning a 3D printer starts with a significant acquisition cost, regardless of the user: an individual, an industry or even the education sector, for example. The objective is to make this investment profitable or at least to make it last. Protecting your power supply becomes essential and the ...
Read More »

Our world is digitalized, connected and many interdependencies exist. The amount of data flowing through the internet is increasing every second and we are becoming more and more dependent on the web. It becomes essential to protect your internet connection from possible power cuts with a UPS.The ...
Read More »

While our product is generally our main focus, consumers also appreciate the quality of the service that accompanies it. Consumers are constantly looking for ways to save time, and they increasingly expect businesses to design smooth and adapted customer journeys. In the retail, restaurant and ...
Read More »

Elevators have become essential with the rise of tall buildings or huge shopping malls, but also in all kinds of establishments open to the public.Protect your elevatorsEnsure service continuity of your infrastructureTo ensure a fluid flow of users, multi-storey buildings often need to be equipped ...
Read More »

The medical environment is a demanding one with high expectations in terms of electrical protection. Human risks cannot be ignored and your equipment needs to be powered at all times.Electrical protection requirements in medical environmentsMaximum need for electrical safetyA hospital, a health ...
Read More »

A photovoltaic device is a means of generating electricity in a domestic or industrial context using sunlight. Solar photovoltaic system technologies are currently a mature, ecological and adaptable technology. The growing demand in recent years accentuates the need to be electrically protected on ...
Read More »

The education sector has largely evolved, like our society as a whole, in favor of digital technology. Nowadays, digitalized teaching technologies are omnipresent in all types of educational establishments (school, high school, university, etc.). These are thus greatly weakened in the event of a ...
Read More »

VDI or Voice, Data, Image networks are frequently installed in tertiary buildings of varying sizes and also in most of our homes. They allow the connection between different telecommunication tools for the telephone, a television, a multimedia device... It is thus in a more global way the grouping ...
Read More »

Data virtualization is now prevalent in companies which optimize the resources of their physical servers by running multiple instances of virtual servers in order to improve flexibility, manageability, and security of their data.The importance of electrical protection in a virtual environmentEnsure ...
Read More »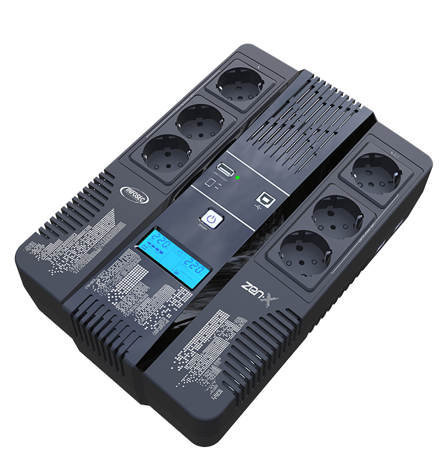 Zen-X UPS, the 2-in-1 electrical protection solution
A detailed display, 3 to 4 outlets and a USB charger are among the many assets of this UPS that could make you forget that it ensures above all your peace of mind thanks to the quality current it delivers to your equipment even in the event of a 15-minute power cut!

November 15th to 16th 2023Paris - Porte de Versailles Day Hour Minute SecondMeet us at Data Center World! Discover data centers and the digital economy!Data Center World Paris is the must-attend event for data center experts in France!Come and discover the world of energy efficiency, cost ...
Read More »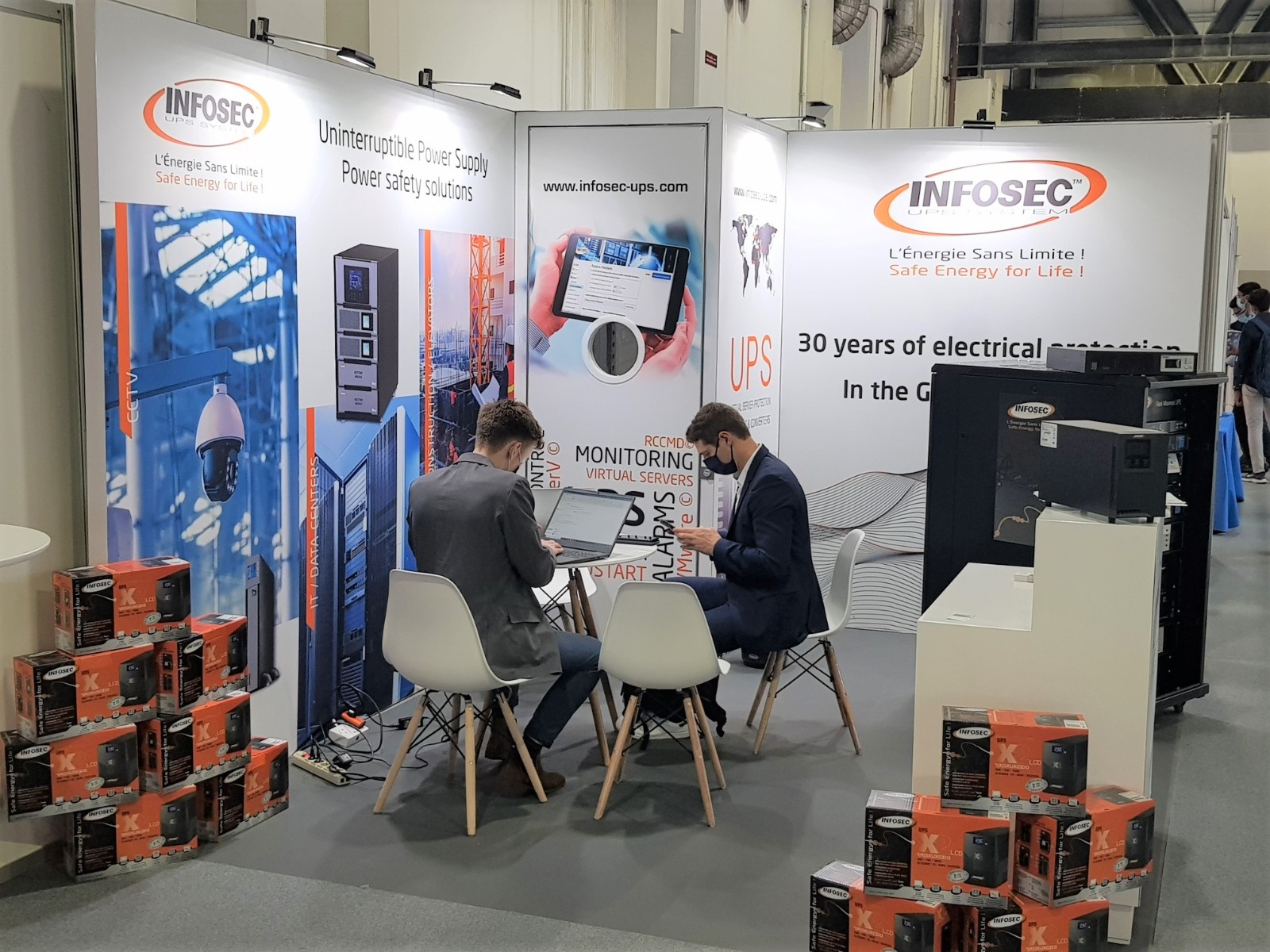 March 7th to 9th 2023Dubai  Day Hour Minute SecondWe were at the Middle East Energy Exhibition ! Middle East Energy, an exhibition not to be missedMiddle East Energy, formerly Middle East Electricity, enjoys a 45+ year legacy as one of the most reputable and long-established events in the energy ...
Read More »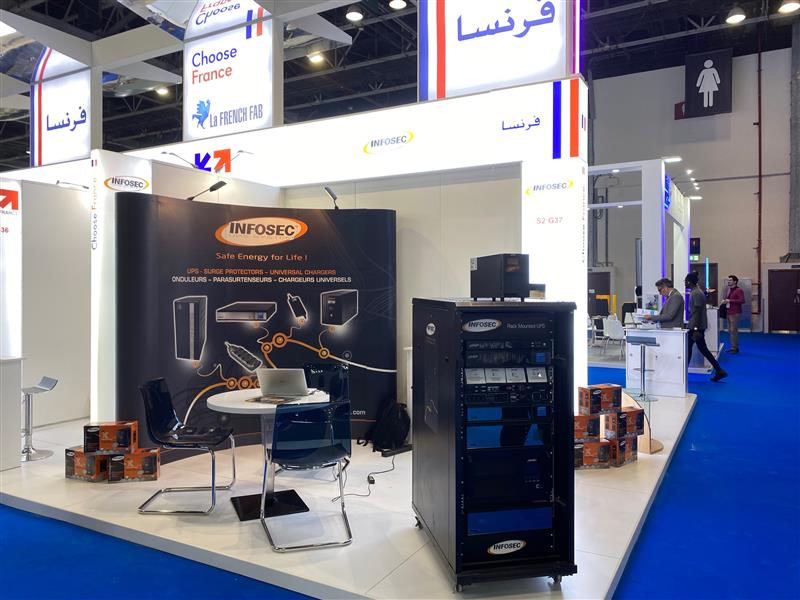 January 17th to 19th 2023Dubai The exhibition in a few wordsIntersec - Uniting the worlds leading industry specialists for the safety & security of future generationsThe 24th edition of Intersec unite the industry and accelerate conversations to explore strategies and source technologies for ...
Read More »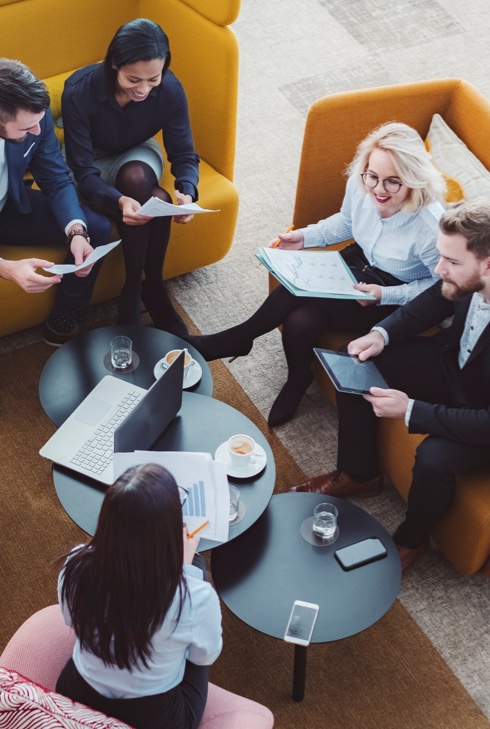 Infosec, a French company with an international network
For 30 years, INFOSEC Communication SAS, a French company headquartered near Nantes, has successfully positioned itself in the global market as a specialist in safety and power supply.

The UPS, voltage regulators, surge protectors and inverters/charges by INFOSEC UPS SYSTEM are thus recognized in more than 100 countries around the world.

By optimizing the quality, availability and source of energy used by electronic and industrial equipment, INFOSEC solutions help improve service continuity while reducing electrical consumption and the rate of material renewal.

Thanks to its specialist know-how and its values of proximity and responsiveness that are part of its DNA, INFOSEC products are actively distributed in computer and specialized distribution channels as well as in electrical and even generalist distribution.

INFOSEC is an energy incubator, attentive to others and the world, committed, and nurtures its experience by constantly teeming with innovative projects to serve the satisfaction of its customers and users.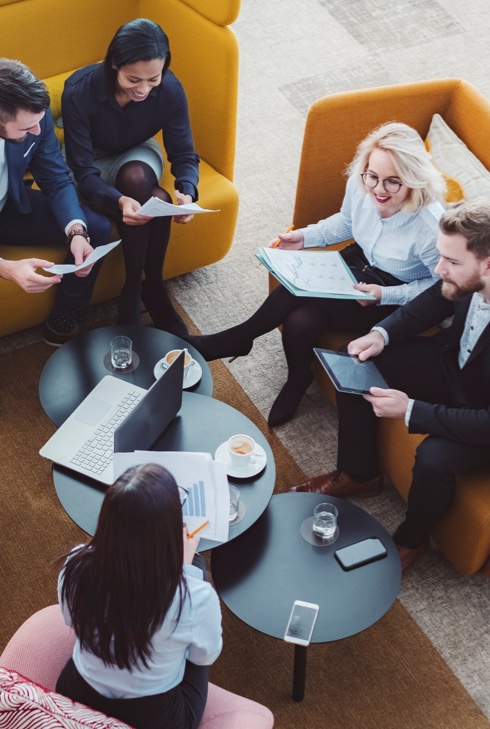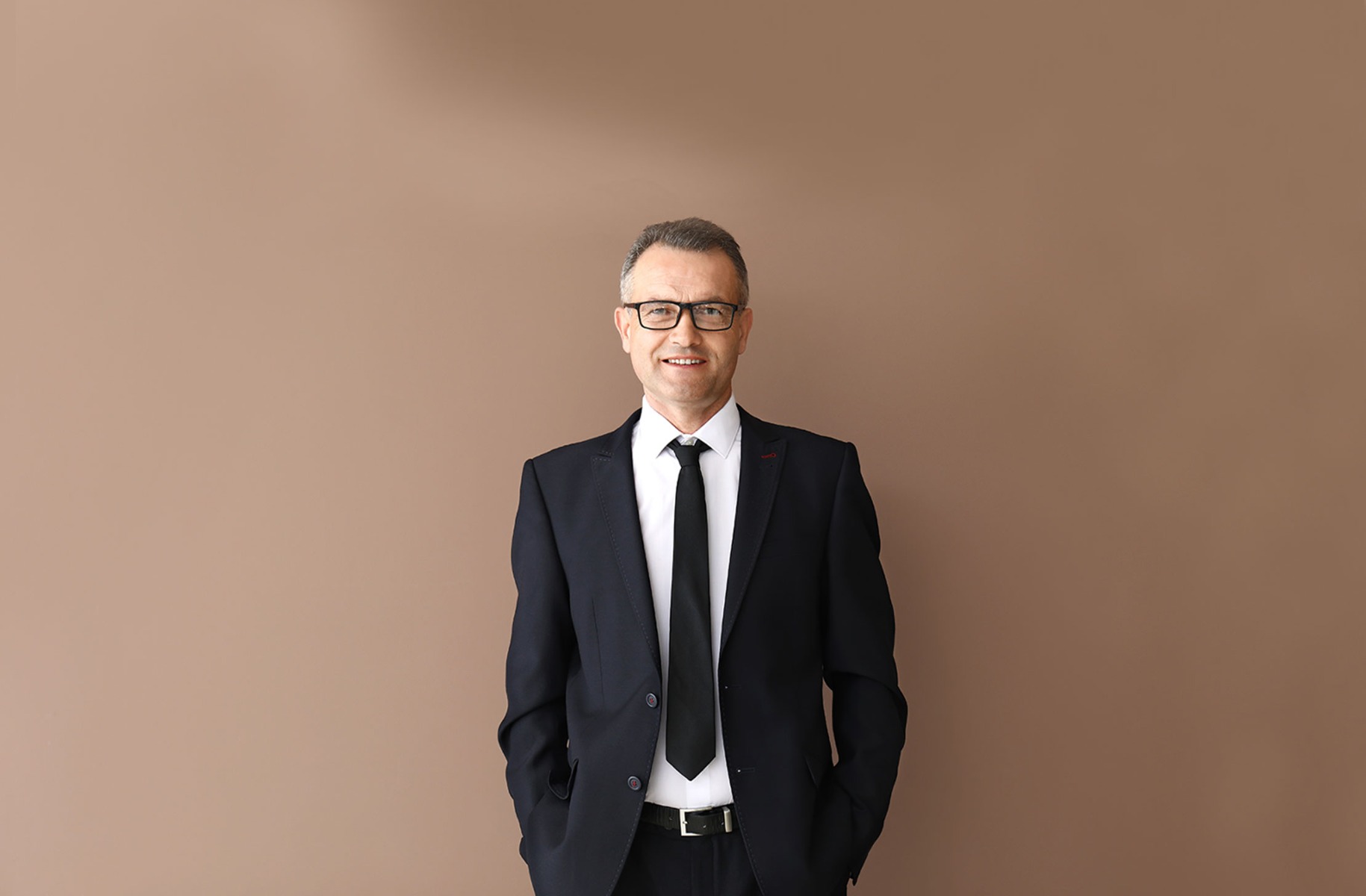 Jean-Pierre, Pre-Sale Council
To ensure the optimal performance of an electrical protection solution, you must first calculate the power needed for your installation.
Read More »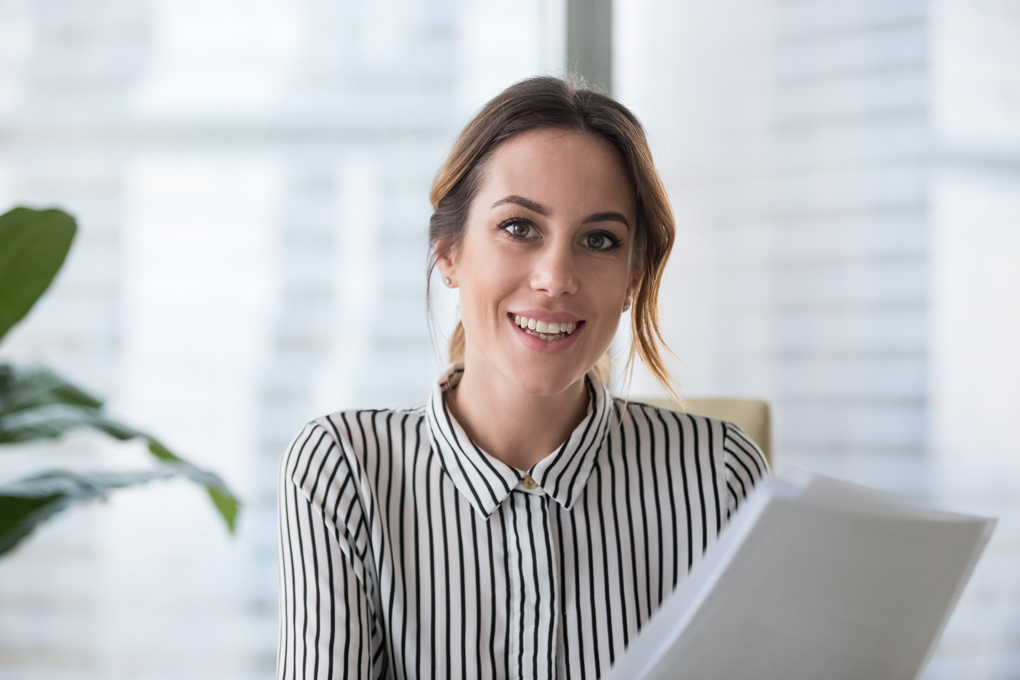 Carole, Director of Marketing and Innovation
The electrical grid is constantly subject to multiple disturbances! The earth is hit every day by about 44,000 thunderstorms causing significant damage to electrical, telephone or industrial installations.
Read More »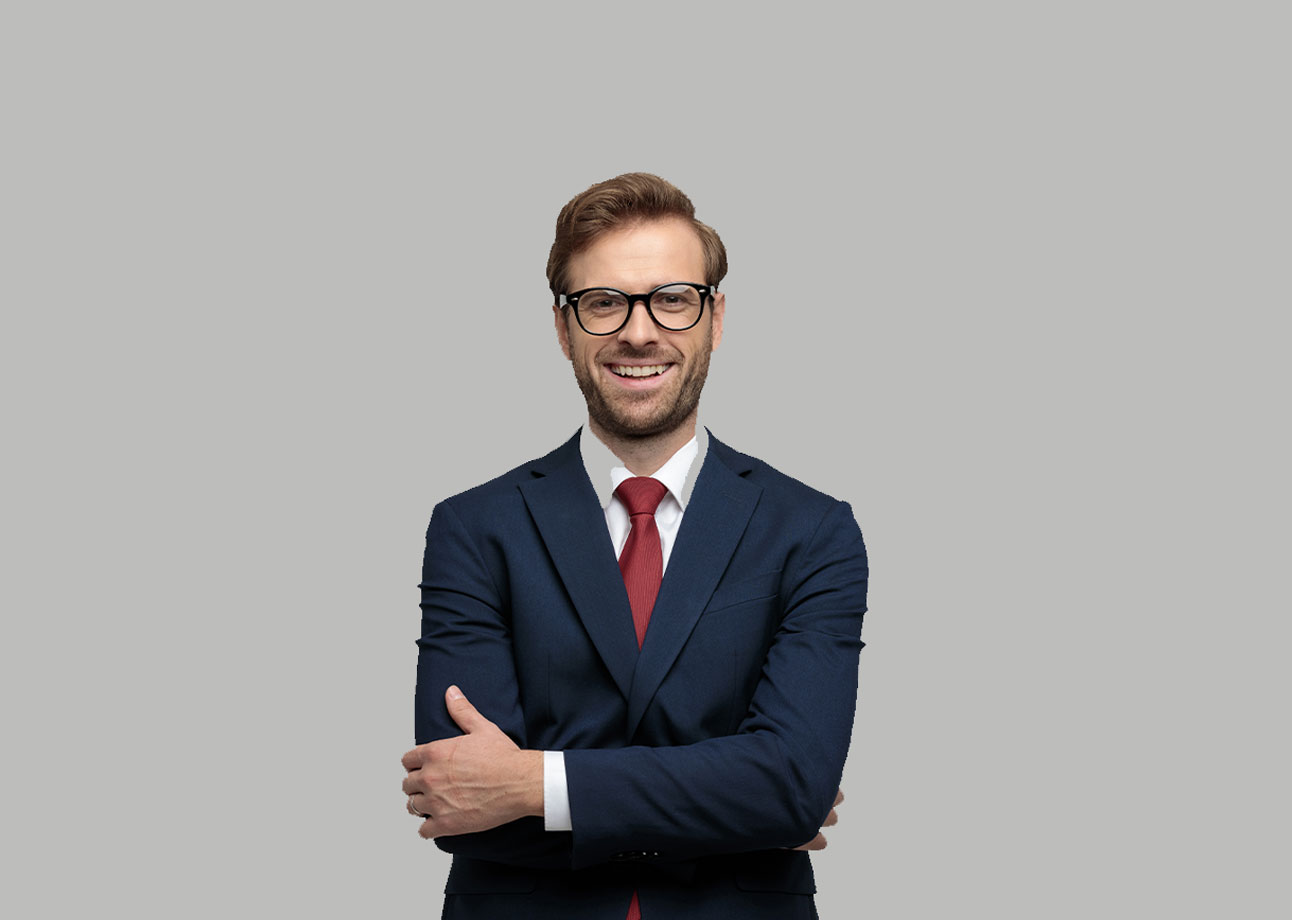 Jean-Marc, Commercial Director France
You want to protect your server and the data it hosts with a UPS. There are several solutions depending on the size of your server.
Read More »